In the Entries Dashboard, the user can create the new entry by clicking on the Create New option which is present on the right-hand side of the dashboard.
Click on Create New option. Now, you can able to view the Form to submit the entries based on the business need.
Enter the inputs in all fields and click on the submit button.
Click on Entries option from the breadcrumb to navigate to Entries page.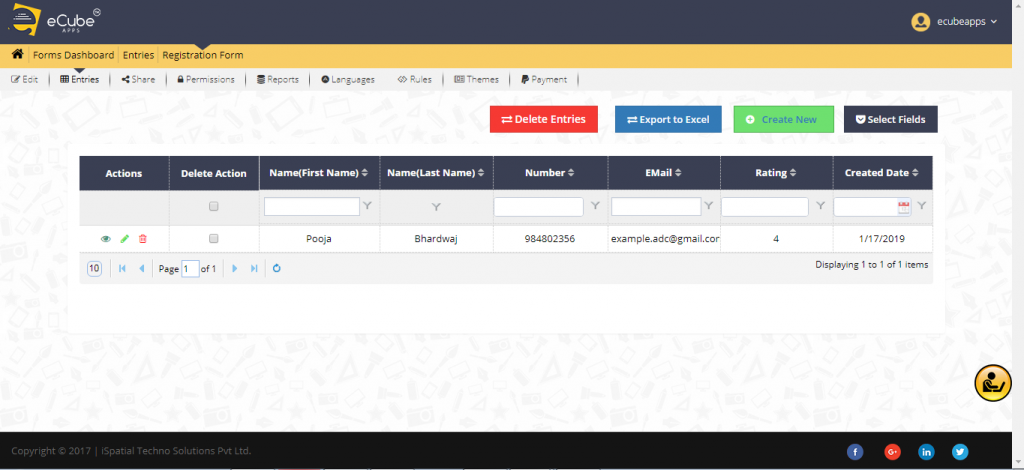 By default, first 10 entries are visible to the user. Using Pagination, he can view the complete list of the entries.