You can view the list of Forms in your account:
Once the user enters valid credentials, the system will redirect to a dashboard page and lists available Forms if the user has already created Forms.
Following functionalities will be available to the user based on the role.
Can view the created Forms.
Create a new folder.
Move the Forms to existing folders.
Create favorite Forms
Search Forms
Sort Forms
Edit the name of the folder
Delete folder
Create a Form (new or from the template)
Edit the Form
Delete the Form
Apply themes
Apply rules
Configure languages
Share the Form
Give permissions on Forms
Create users
Able to view the entries entered by other Form users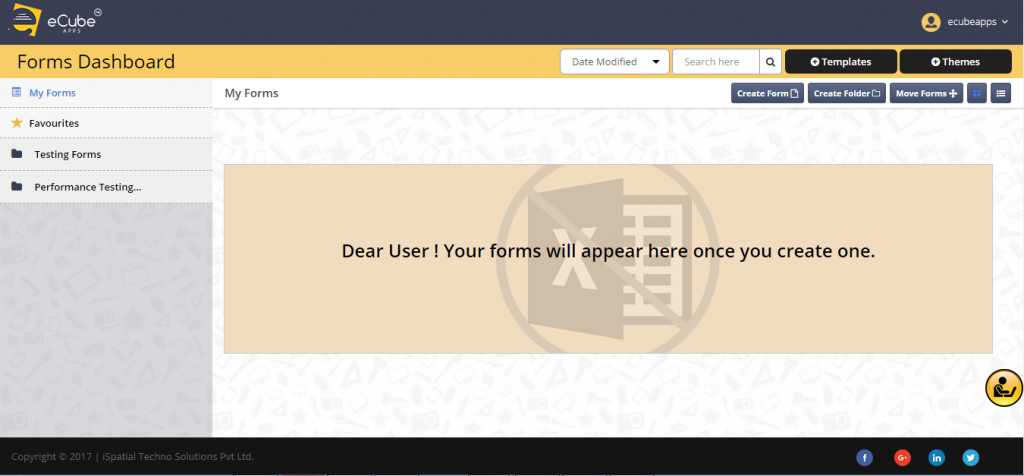 If the logged in user is assigned as a user role, then he can only create an entry in the shared Form. If the user has a manager role, he can view the entries entered by Form users and view the Form reports.