Logging into your Account:
Login module helps the user to access the eCube Apps application with valid account credentials. The user must enter a valid username and password to access the system. If the entered credentials are correct system will display license agreement popup for the first-time login. The user must agree on license agreement to access dashboard page based on logged in user's role.
Steps to access the eCube Apps login page are as follows:
Click on Login button in the initial page.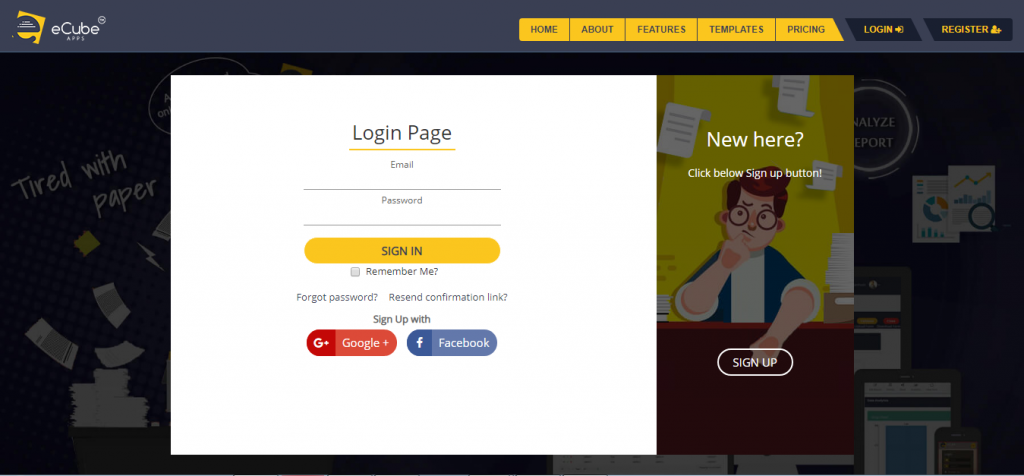 Enter valid credentials.
Click on Login button.
From the Login page, User can also perform the following actions.
Click on Forgot password link to know the password of his account.
Resend the confirmation link for the account which is registered but forgets to confirm it.